Burberry Supports Team Qhubeka NextHash


In the first ever luxury brand partnership with a Tour de France team, we are proud to be supporting Team Qhubeka NextHash – fitting them in custom Monogram cycling jerseys and donating to their charitable initiatives, which support local communities in South Africa.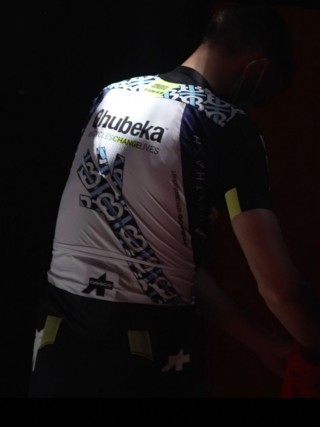 'The beautiful Thomas Burberry Monogram will feature on the jerseys of our team as they push the boundaries and go beyond what they think is possible in the Tour de France and the rest of the racing calendar this season. Our mutual passion for diversity and inclusion through the team and the Qhubeka charity is a strong connection, and we look forward to telling some impactful stories together.'
DOUGLAS RYDER, TEAM PRINCIPAL, TEAM QHUBEKA NEXTHASH
Our support for team Qhubeka NextHash begins with the race on 26 June 2021 and will continue for the rest of the year. We are united in our long-standing commitment to driving positive change in communities and building a more inclusive future.

Our donation will support Qhubeka's not-for-profit programmes, which enable people to earn bicycles, helping students travel to school and helping healthcare workers and first responders access more patients and transport life-saving equipment to those in need.